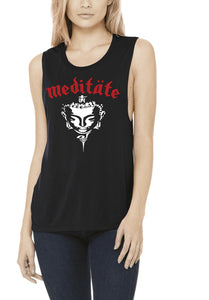 For your rock and roll yogi soul....you're welcome.
The Rock Concert Crew Yoga Tank is designed with freakishly soft poly-viscose fabric that flows over curves...like water over a riverbed. The rock-star elongated armholes, and curved bottom hem make it perfect for layering...or not. Actually we like the later, it's great for showing off rib ink, and or body jewelry.
Fabrication:
65% poly, 35% viscose, 32 single 3.7 oz.
100% NO SWEATSHOPS, ECO-FRIENDLY & USA STRONG PRODUCTION